Say Goodbye to Paper Statbooks...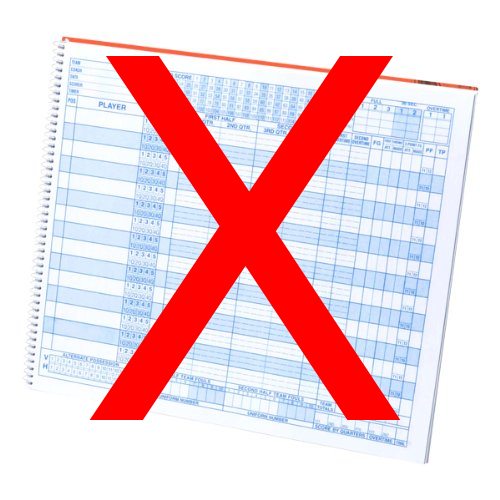 ... and Hello to Modern Stat Tracking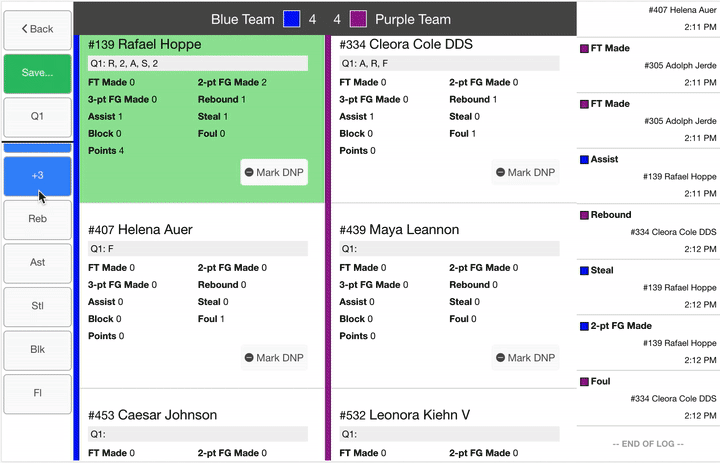 Track Everything, Automatically.
When you use our online software, there's no need to worry about adding up fouls, or counting how many timeouts a team has remaining. Everything is taken care of automatically, and when you're finished, just click "Save". Your stats will be saved to your league website automatically.
Total Points Scored
2 Pointers Made
2 Pointers Missed
3 Pointers Made
3 Pointers Missed
Field Goal Percentage (2 and 3 pointers)
Free Throws (% and Made vs Missed)
Assists
Rebounds
Blocks
Steals
Fouls
Technical Fouls
Review and Share.
Once you've saved your stats to your league or team website, the fun doesn't stop. You can review every important stat, who contributed it, and when it happened. Our Game Log feature lets you take a deep dive into your teams stats, just like the pros.